---
Zinc Alloy Coins with Enamel Colors
PID: 3008
Compared with brass coins, zinc alloy coins are cost effective in unit price but more expensive in mold fee. Common sizes for military coins are 38mm, 42mm, 45mm & 50mm and each size with standard thickness if there is no special request. All the coins offered from Jin Sheu with front, back and edge polished. Various metal finish colors are applicable, can be adorned with enamel color or without.
Army Star Coins
Specification
Spin casted zinc alloy challenge coins
MOQ is 100pcs per design
Common sizes are 38mm/ 42mm/ 45mm/ 50mm
Double sides with motifs, 2D flat or 3D cubic by custom designs
Colors can be soft enamel or imitation hard enamel or no colors
Finishing can be shiny/ matte/ antique or mirror effects
Always with 3 sides polishing (Front/ back and side edge)
9 patterns of diamond cut edges for options 
Diamond cut edge is made before electroplating, so the color of edge will be the same color of main coins
Types of Zinc Alloy Coins
1. spin casted zinc alloy coin with imitation hard enamel colors/ 2. with soft enamel colors & diamond cut edges/ 3. with antique silver finishing

Edge Patterns
There are 9 different patterns for options. Follwing are the commonly used patterns.

▼ Diamond Cut Edges made on Zinc Alloy Coins (The finishing color of diamond cut is the same as main coin)
Diamond cut edges made on zinc alloy coins and die struck brass coins will be different effects. If zinc alloy coins with diamond cut, we have to do electroplating after diamond cut procedure is completed, so the color of cutting edge will be the same finishing of the main coins. The procedure of diamond cut will damage and expose the raw material however Zinc alloy can't be exposed without any finishing treatment, electroplating is a necessary protection for the exposed raw material.

Packaging Reference
Velvet Boxes/ PVC Pouch Bags/ Acrylic Boxes

Strengh
Our factories are located in the cities that are classified 2nd level by the government (Beijing/ Shanghai/ Shenzhen/ Guangzou ...etc. are 1st level cities) in Mainland China. Therefore, we had been overwhelmed by the increasing labor cost, various insurances, house funding and pensions regulated by China government. Moreover, we had difficulty recruiting new workers. To deal with the challenges, Presidnet Shu purchased auto color-filling machines, auto polishing and semi-auto electroplating equipment. We are confident that our upgrading strategy can guarantee excellent quality, production capacity and competitive prices.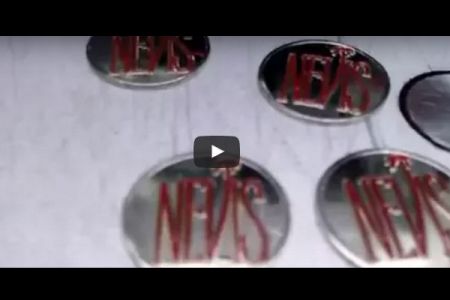 Auto Color-Filling Machines
Our machines can dispense 4 colors at one time to enhance production efficiency, and automatically detect and track craft's angle and position to dispense the color precisely and fast.