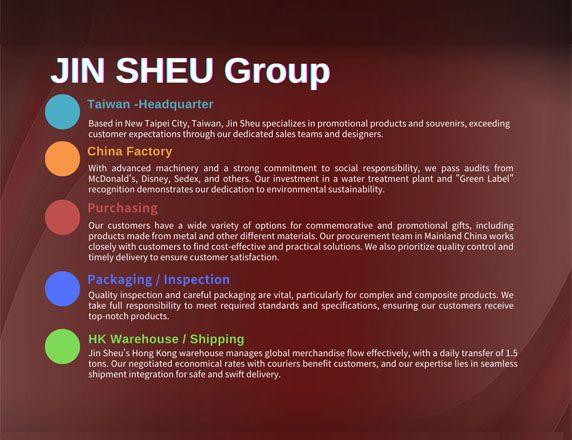 One-Stop Service
Customized Corporate Gift Supplier
Jin Sheu Company, based in Taiwan, specializes in custom promotional and commemorative products. With our own factories and a strong procurement team in China, we deliver high-quality products that meet compliance and quality standards. We offer one-stop solutions for design, production, and delivery, catering to the needs of both large enterprises and small businesses. Our approach is characterized by professionalism, reliability, and efficiency in fulfilling customer requirements.
---
Custom Gifts Maker: Choose JIN SHEU as Your Business Partner
Established in 1984, Jin Sheu Company manufactures metal badges and gift items, with branches in Taiwan, Hong Kong, and China. Our expertise in metal craftsmanship is renowned. With our production line based in Dongguan City, Guangdong Province, China since 1994, we have helped clients achieve cost advantages. Additionally, our Taipei headquarters offers outstanding logistical support, providing a comprehensive "Taiwan order placement and China production" service to global buyers.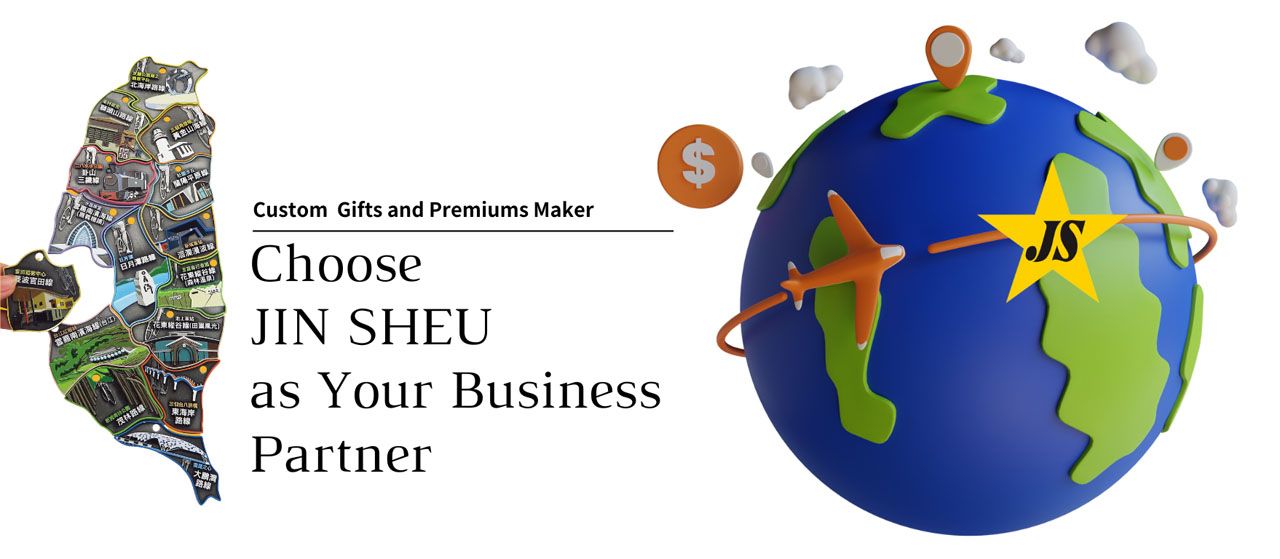 Efficient Production Management and Exceptional Value
Jin Sheu caters to 1000+ renowned brands across 172 countries, providing exceptional value through products and services that meet operational requirements. Our efficient production management, incorporating MRP and advanced scheduling control, ensures flawless manufacturing and seamless delivery to customers. With tightly regulated integrated production management, we maintain control over inventory and production from order acceptance to product completion, guaranteeing efficient operations.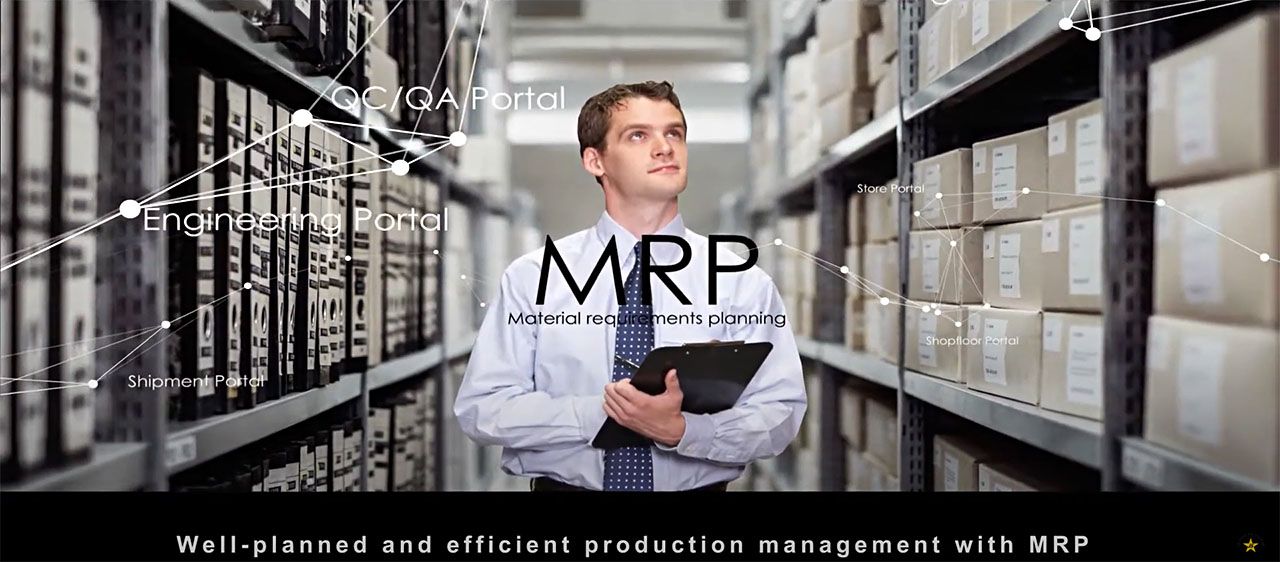 Delivering Value Worldwide: Jin Sheu's Expertise in Gifts and Promotional Items with Efficient Logistics
Jin Sheu Company excels in creating brand value and offers a wide range of gifts and promotional items to global buyers, exporting worldwide. Our Hong Kong warehouse efficiently manages global logistics with a daily shipping capacity of up to 1.5 tons. Through negotiations with courier companies, we are able to provide cost-effective rates for our customers, ensuring their benefit. Our expertise lies in seamless transportation integration, enabling secure and fast deliveries.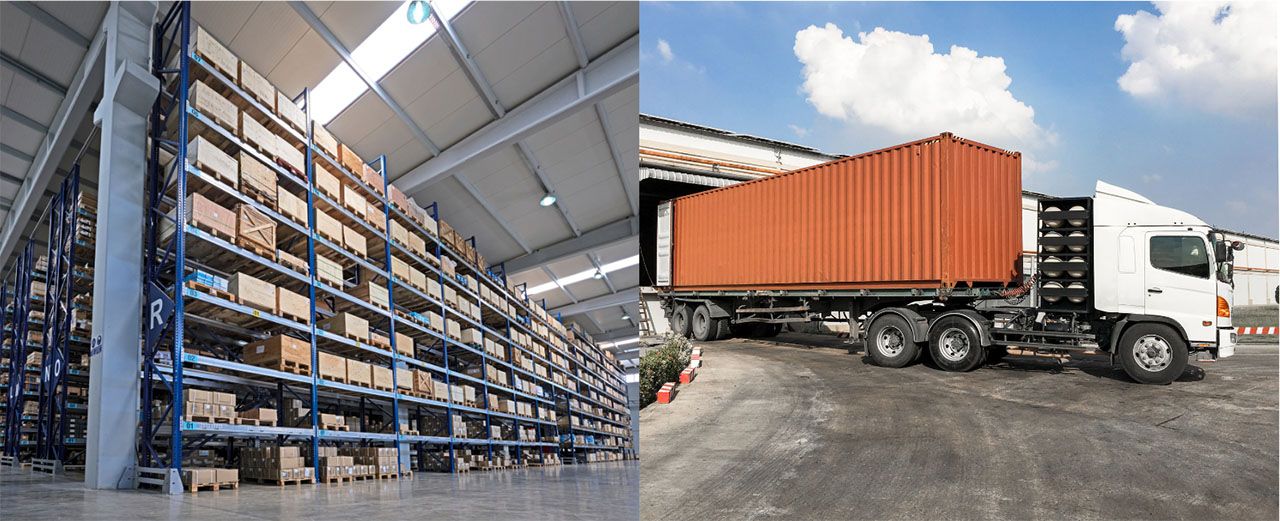 Jin Sheu Advantages
Taiwan Headquarter: Based in New Taipei City, Taiwan, Jin Sheu specializes in promotional products and souvenirs, exceeding customer expectations through our dedicated sales teams and designers.
China Factories: With advanced machinery and a strong commitment to social responsibility, we pass audits from McDonald's, Disney, Sedex, and others. Our investment in a water treatment plant and "Green Label" recognition demonstrates our dedication to environmental sustainability.
Purchasing: Our customers have a wide variety of options for commemorative and promotional gifts, including products made from metal and other different materials. Our procurement team in Mainland China works closely with customers to find cost-effective and practical solutions. We also prioritize quality control and timely delivery to ensure customer satisfaction.
Packaging / Inspection: Quality inspection and careful packaging are vital, particularly for complex and composite products. We take full responsibility to meet required standards and specifications, ensuring our customers receive top-notch products.
HK Warehouse / Shipping: Jin Sheu's Hong Kong warehouse manages global merchandise flow effectively, with a daily transfer of 1.5 tons. Our negotiated economical rates with couriers benefit customers, and our expertise lies in seamless shipment integration for safe and swift delivery.