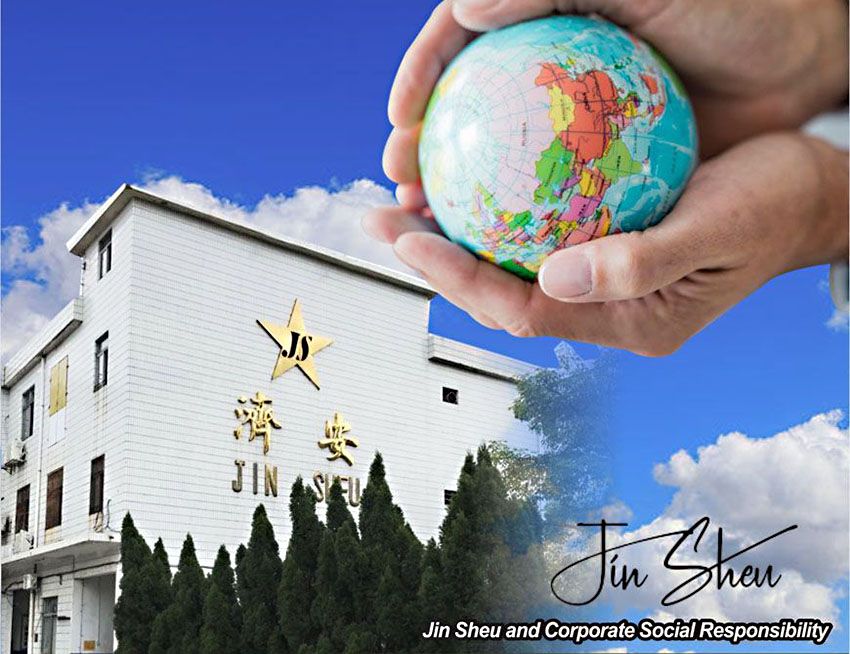 Corporate Social Responsibility
Jin Sheu and Corporate Social Responsibility
Jin Sheu is a reputable manufacturer of metal gifts. In 1994, we obtained the official electroplating license from the Chinese government, leading to the establishment of our first metal factory in Dongguan. This pivotal step has greatly enhanced the quality of our metal products and elevated our electroplating finish capabilities. With our expanded services encompassing design and manufacturing, we can now offer our valued customers faster turnaround times and significantly reduced lead times. Our commitment to delivering comprehensive solutions underscores our dedication to meeting and exceeding customer expectations.
---
Jin Sheu: Leading in Social Responsibility and Pollution Prevention
Jin Sheu places a high value on social responsibility and takes proactive measures to address chemical waste and water pollution during the electroplating process. Our commitment to pollution prevention is unwavering. We actively engage with the community and continuously improve our facilities, including the implementation of a wastewater treatment plant, to combat pollution effectively. Through our efforts, we are dedicated to creating a greener future and leaving a positive impact for generations to come.

Jin Sheu's Dongguan Wastewater Treatment Plant Wins Green Label Award
Jin Sheu is proud to announce that our wastewater treatment plant in Dongguan, China, has been awarded the prestigious Green Label Award. This recognition underscores our commitment to environmental protection and social responsibility. Our state-of-the-art facility plays a crucial role in purifying wastewater and effectively removing pollutants, ensuring a cleaner and healthier environment for the community. We are honored to be acknowledged by the Dongguan government for our sustainable operations and dedication to preserving the planet. This accolade reinforces our ongoing efforts to uphold the highest standards of environmental stewardship and serves as a testament to our unwavering commitment to sustainability.
Jin Sheu: Promoting EPR Sustainability and Recycling Efforts
Jin Sheu proudly embraces Extended Producer Responsibility (EPR) and demonstrates our commitment to environmental sustainability by promptly registering and obtaining EPR numbers in August 2022. Our dedication to EPR initiatives goes beyond compliance and aims to reduce packaging waste, promote reuse, and facilitate product recycling. By partnering with us to purchase custom products such as lapel pins, challenge coins, and award medals, you actively participate in improving recycling rates and supporting a greener future. Together, we can make a positive impact on the environment and promote sustainable practices throughout the product lifecycle. Join us in our mission to create a more sustainable world through responsible production and consumption.
Jin Sheu: Ensuring Quality and Compliance in Raw Material Selection and Factory Audits
Jin Sheu guarantees the use of carefully selected raw materials that comply with stringent lead content regulations set by the U.S. CPSIA and EU. We prioritize transparency, providing access to relevant test results on our website. Our unwavering commitment to continuous improvement is evident. Moreover, Jin Sheu's factory has successfully passed rigorous audits and proudly serves as an authorized vendor for renowned international brands, including Disney, NBC, Universal Studio, Polo Ralph Lauren, Bureau Veritas, Starbucks, and McDonald's.
Download

Jin Sheu Enterprise actively engages in public affairs, including environmental protection and fulfilling social responsibilities.

Download

Jin Sheu provides custom metal badges worldwide, ensuring complete compliance with the requirements of our buyers.

Download