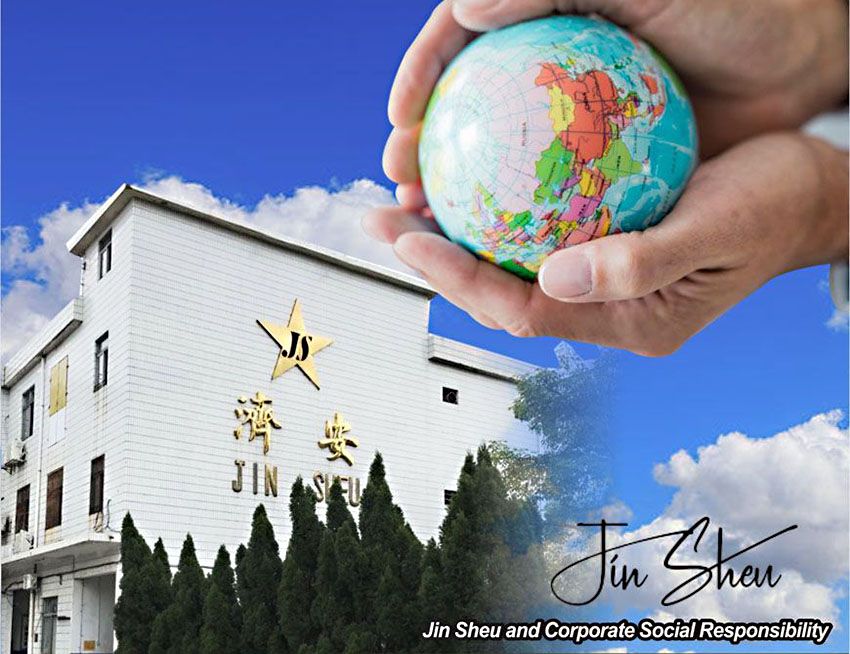 Corporate Social Responsibility
Jin Sheu and Corporate Social Responsibility
As part of the ongoing effort to enhance the quality of our metal products and also on electroplating finish, Jin Sheu has obtained the official electroplating license from the China government in 1994 and Dongguan Jian metal factory was founded. With the establishment of Jian factory, we are able to provide full services from design to manufacturing and shorten the lead time significantly, which allows us to satisfy customers with better turnarounds.
---

Our Responsibility to the Society
Jin Sheu takes pride in fulfilling our social responsibility. Although the electroplating process creates a degree of chemical waste and water pollution, Jin Sheu pledges to taking all necessary safety precautions during the electroplating process. We are fully committed to our social responsibilities and believe in giving back to the community. We are adamant about investing in and upgrading our factory equipment and facility, including a wastewater treatment plant to prevent water pollution caused by the electroplating process. Jin Sheu has demonstrated a strong determination in pursuing pollution prevention.

Factory Video
The raw materials that go into producing Jin Sheu products are carefully selected and meet the U.S. CPSIA and EU regulations on lead content. All applicable test results can be found on our website. Our improvement never stops. Jin Sheu's factory has passed audits and we are now the authorized vendor for international brands such as Disney, NBC, Universal Studio, Polo Ralph Lauren, Bureau Veritas, Starbucks and McDonald's.