Social Compliance
Audit Certificates & Reports
Serving more than 10,000 customers from all over the world, Jin Sheu is confident in the quality products that we've been providing to our customers. Being part of the community, Jin Sheu is proud to help our customers meet social compliance to make sure the health and safety as well as the rights of our employees are protected. Jin Sheu's core values are deeply ingrained and serve as fundamental guides of our actions. In order to meet corporate social responsibility and to comply with product safety rules, we have arranged factory audits routinely to assure the requirements are met as well as the compliance requirements for our customers. This is a promise we vow to keep to our customers and to our employees.
---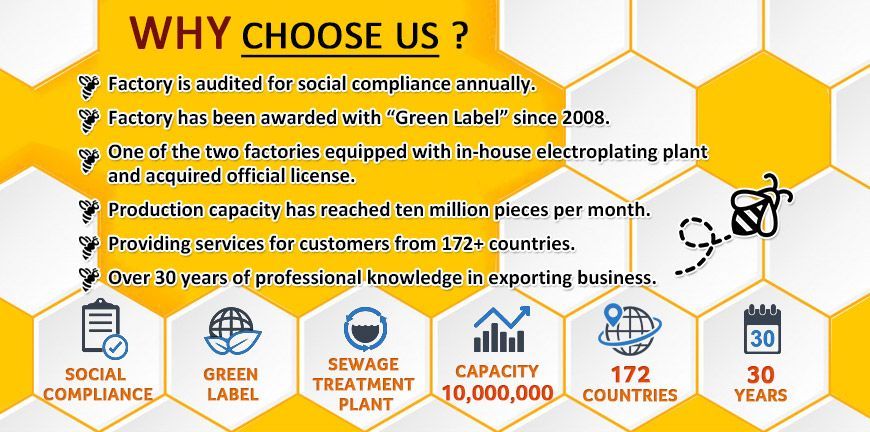 McDonald's Audit Report
Jin Sheu has demonstrated our ability to meet McDonald's expectations on management systems, products and services, and ensure consistent safety standards are maintained at all times. The McDonald's factory audit is arranged annually.
Disney's Audit Report
Jin Sheu has proven itself by passing the annual factory audit from Disney. As a Disney certified supplier, our factory has a high corporate social responsibility performance as well as meeting local laws and regulations on employees' welfare and human rights.
Sedex 4-Pillar Audit Report
Sedex defines the Supplier Ethical Data Exchange, it is a non-profit organization and introduces to drive ethical business practices. SEDEX audit is one of the best ways to understand the working conditions at a supplier site and to evaluate their suppliers, monitor health and safety for workers. Jin Sheu has passed SEDEX 4-pillar audit 7 years in a row.
ISO14001 & ISO9001
ISO 14001 is the certificate for an effective environmental management system while ISO 9001 is the international standard for a quality management system ("QMS"). In order to be certified to both ISO 14001 & ISO 9001 standards, Jin Sheu has followed the requirements set forth in the ISO standards. These standards are used by organizations to demonstrate their ability to consistently provide products and services that meet customer and regulatory requirements and to demonstrate continuous improvement.
Alibaba GOLD PLUS Supplier Verified Assessment Report
In order to qualify as a Verified Supplier, Jin Sheu's company profile, production capabilities, products and process controls have been carefully inspected, assessed and verified by independent third party institutions to assure reputable and consistent expertise on Alibaba.com. Jin Sheu has been a proud Alibaba Verified Supplier for over 15 years.

Multiple Test Reports of Raw Materials
The raw materials for all our products have been tested to ensure all the contents meet CPSIA and EN71 standards. Test reports for raw materials are available from our official website. Here at Jin Sheu, we are committed to quality and meet international standards regarding environmental protection.
Green Label Factory
Jin Sheu has increased our efforts to protect the environment and set a sustainable development goal to build a sewage treatment plant in 2000. We have reached the governmental benchmark of waste water zero discharge and was accredited "Green Label" Enterprise in the year of 2008.

In-House Auto Electroplating
Jin Sheu is one of the few manufacturers who sets up an electroplating plant in their own factories. It allows us to monitor the electroplating quality in-house and to ensure consistent quality is maintained. Our China factory obtained the in-house electroplating license from local government since 1997. Aim for even better quality, Jin Sheu has made further investment in the electroplating plant and it was updated with fully automated electroplating tanks.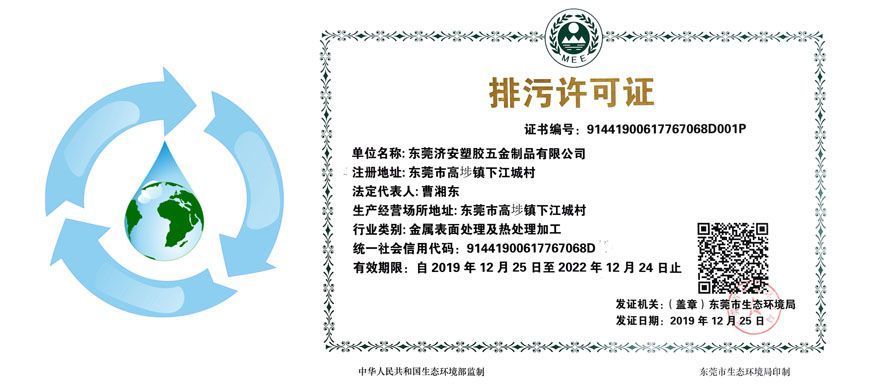 Dependable & Reliable Supplier for Branded Logos
These corporate and branded logos are small samples of Jin Sheu's portfolio for the last three years. Many of these companies are clients who still collaborate with Jin Sheu annually. Due to confidentiality agreements, the brands shown here represent only a small margin of Jin Sheu's clients. Jin Sheu is the trusted name for quality souvenir and promotional items by offering full support. We look forward to working with you in filling in one of these spots with your corporate names or branded logos.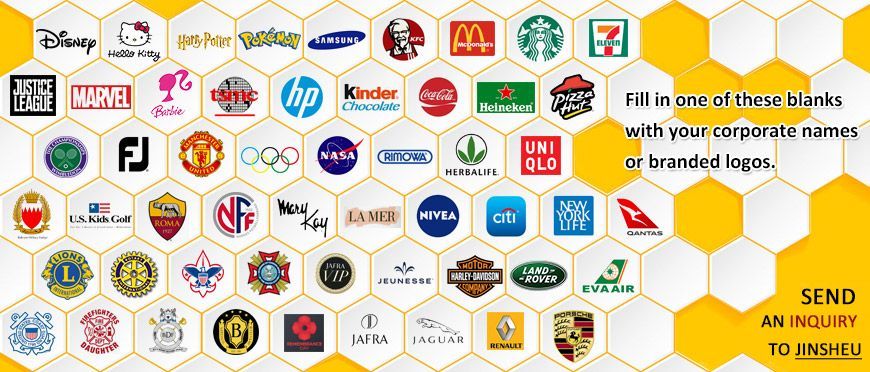 Why choose Jin Sheu?
Factory is audited for social compliance annually. Our factory has been awarded with "Green Label" since 2008. We are one of the two factories equipped with in-house electroplating plant and acquired official license. The production capacity has reached ten million pieces per month. We are providing services for customers from 172 countries. We have over 30 years of professional knowledge in exporting business.
Download

Company Video