Important Notice
Feb. 3rd, 2020
RE: Preventive Measures against Novel Coronavirus
As mentioned earlier that China factory will resume work on Feb. 10th and we have come up with preventive measurements in our China factories. For your reliefs, we would like to share our countermeasures as following:
---
Sterilize factory areas everyday
See photos for better understanding, it is daily implement.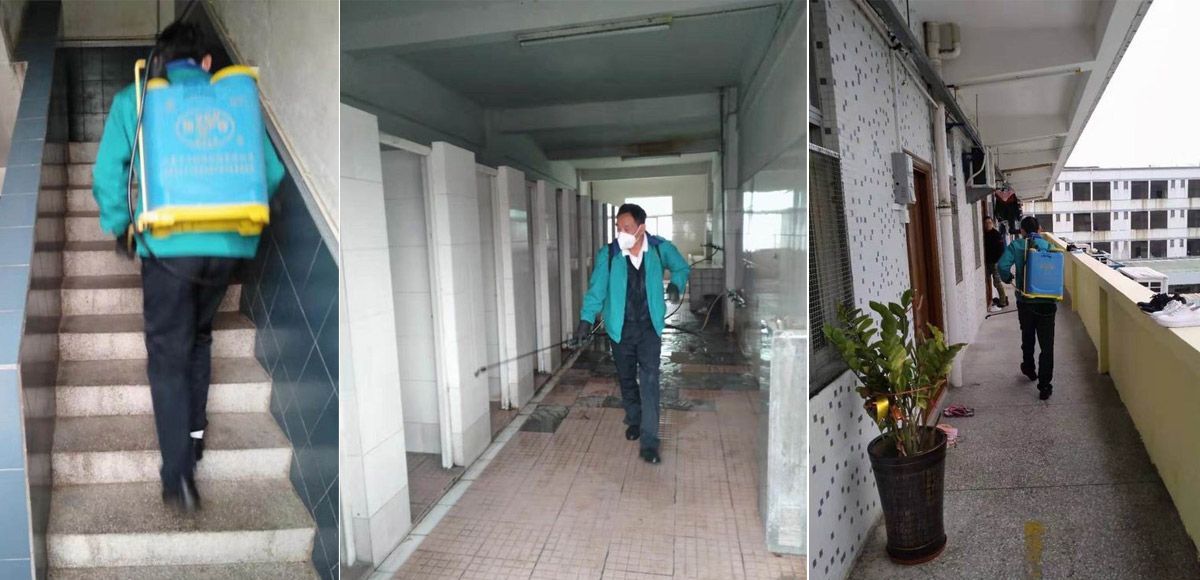 Body Temperature Check twice per day
It is compulsory to check forehead temperature when workers entering factory, at least twice per day.
Quarantine Group Established
Temporarily team up Quarantine Group, 11 members from supervisors/ manager/ vice President and President, responsible for supervision, education, purchasing and supplying all the required necessities. All these members experienced the hardship time of SARS in 2003, we are confident that we can endure this extraordinary period of time.
Quarantine Room Prepared
Once high temperature workers are detected, they will be sent to hospital for medical care immediately. Workers with minor symptoms will be quarantined for at least 2 weeks in our quarantine room or conducted home-quarantine according to the employees' wishes.
Workers from Wuhan (capital city of Hubei Province)
We do have some workers came from Wuhan, they're currently stayed in the city according to government's restriction announced on Jan. 23rd. For those who didn't go back for CNY, they follow the same protocols and procedures as explained in the above like the others.
Advocacy
We are trying to supply sufficient hand sanitizers, medical masks and forehead thermometer gun, although it is very difficult to get them, we are trying to gather enough and necessary supplies before they come back to work. In the meantime, we will instill the importance of washing hands, wearing mask, measuring temperature, stay health is the first priority to all employees.
Delivery time we promised before CNY will be reconfirmed after Feb. 10th, if new shipping date is not acceptable, we will negotiate again and try to minimize the losses, especially for the items in production before CNY. As to quotation for new cases, we believe it is the only service running well so far because most of the factories working at home via mobile gadgets and social media.
We apologize the inconveniences caused by Coronavirus and appreciate your patience during these days, wish everything back to trail shortly. We will keep you updated if there is any further news.