---
Best Sale
Jin Sheu What is imitation hard enamel? Introduction
Jin Sheu Enterprise Co., Ltd. is Taiwan, China supplier and manufacturer in Gift and Premiums Industry. Jin Sheu has been offering our customers high quality Metal Emblems, Pin Badges, Metal Key Chains, Medals, Challenge Coins, Police Badge, Car Emblems, Belt Buckles, Promotional Lanyard, Embroidery Patches since 1984. With both advanced technology and 31 years experience, Jin Sheu always make sure to meet each customer's demand.
Jin Sheu welcome you to view our high quality products
Lanyard
,
Patches
,
Emblem
,
Pin Badge
,
Key Chains
,
Medal
,
Coin
,
Badge
,
Buckle
,
Challenge Coins
,
Badge
,
Emblems
,
Belt Buckles
,
Embroidery Patches
and feel free to
Contact Us
.
What is imitation hard enamel?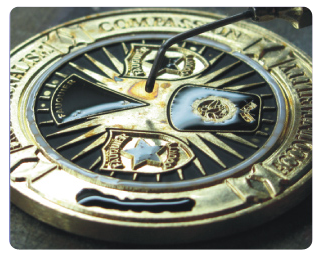 Imitation hard enamel is invented in early 1990 and also named Soft cloisonne or synthetic cloisonne. It would be filled into the stamped metal first, and have polishing and electroplating afterwards. It is hard to tell the difference between real hard enamel and imitation hard enamel colors, but if you stab the color parts with knife point, imitation hard enamel colors will get visible marks, however real hard enamel colors won't because hard enamel colors are as hard as tiles.