Reusable Silicone Straws
Open design silicone straws
ECO friendly silicone straws for drinking. Made of 100% food grade silicone. Our silicone straws are safe, collapsible, bendy and flexible, making them portable in your bag, pant pocket, straw carrying case or purse. The reusable silicone straws use FDA inspected top grade, non-plastic non-rubber, food grade, pinch-test passing silicone. You can bring this folding silicone drinking straw with you and turn down disposable straws at restaurants, bars and coffee shops.

We provide two types of silicone straws, straight and angled of each. Custom logos can be silkscreen printed, debossed or embossed, and silicone colors can be matched by PMS colors. You can buy single straw only or with straw clean brush as a pair. Looking for Eco-Friendly gift guide? When you concern about the environment, the reusable silicone straws are a great special to thank, reward, and recognize your customers or team members. Environmental protection must be our top priority. Buy reusable straws, these silicone drinking straws are planet friendly, reusable, flexible, chewy, safe for kids, toddler and elders! Great for use with Juice, cola, tea, children's bottles, smoothies, coffee, festive cocktails...and more.

Order reusable silicone drinking straws - Promotional Giveaway. Jin Sheu Enterprise Co., Ltd offers custom gifts and premiums since 1984. Contact us today.
Specifications
Silicone straws with custom Logo
Made of 100% food grade silicone.
Shape: Straight or angled for option
Two sizes available: 255 X 11 O.D. X 8 mm I.D. and 225mm x 6.2mm O.D. x 4.8mm I.D.
Custom Logo can be silkscreen printed, debossed or embossed
MOQ of 500pcs per design for printed custom logo or 5000pcs per design for custom logos embossed or debossed
Comply with FDA standard, BPA free.
Reusable, flexible, easy to clean.
Non-stick, non-deformable, Eco-friendly.
Temperatures range: -40℃ ~ 300℃
Design your own reusable silicone straws

How to order custom safe drinking straws?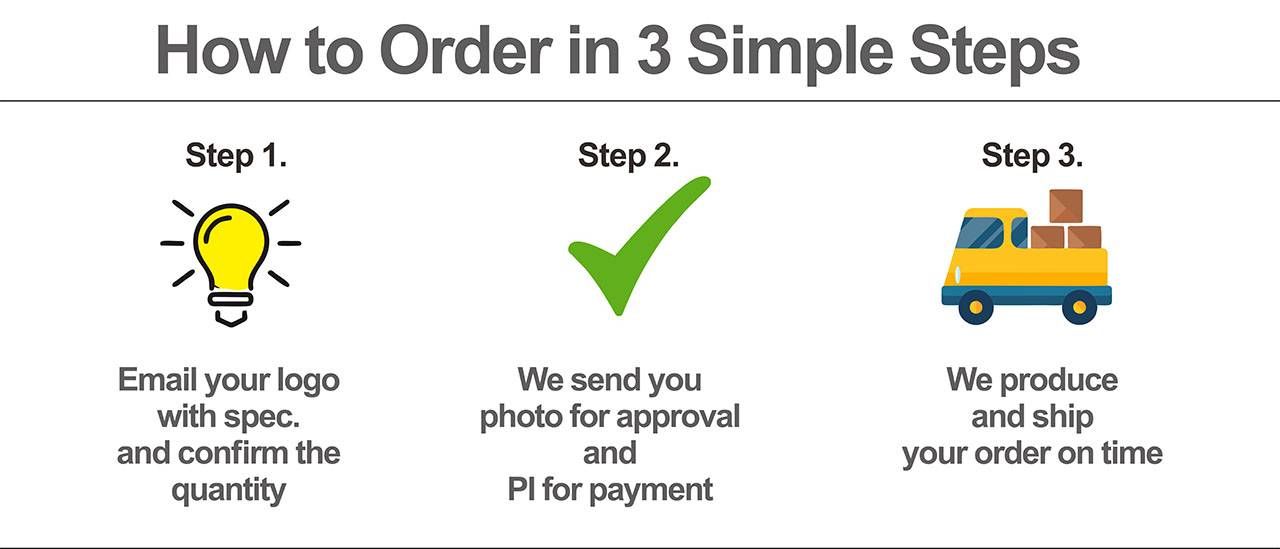 Packing Reference
Below are the common package ways of silicone rubber straws for your reference

Promotional reusable rubber straws with custom LOGO
Custom Logo can be silkscreen printing (only one color)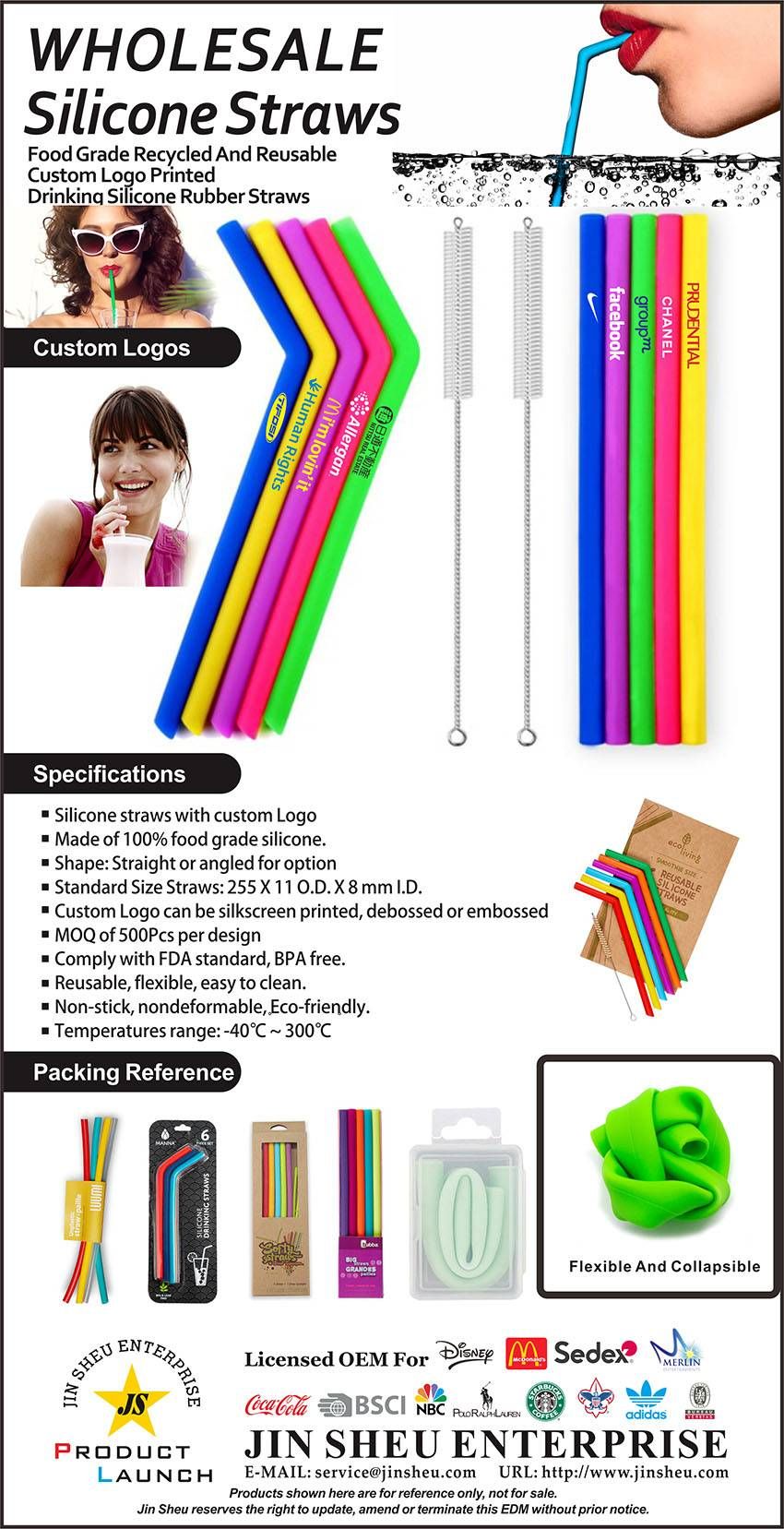 Product Video